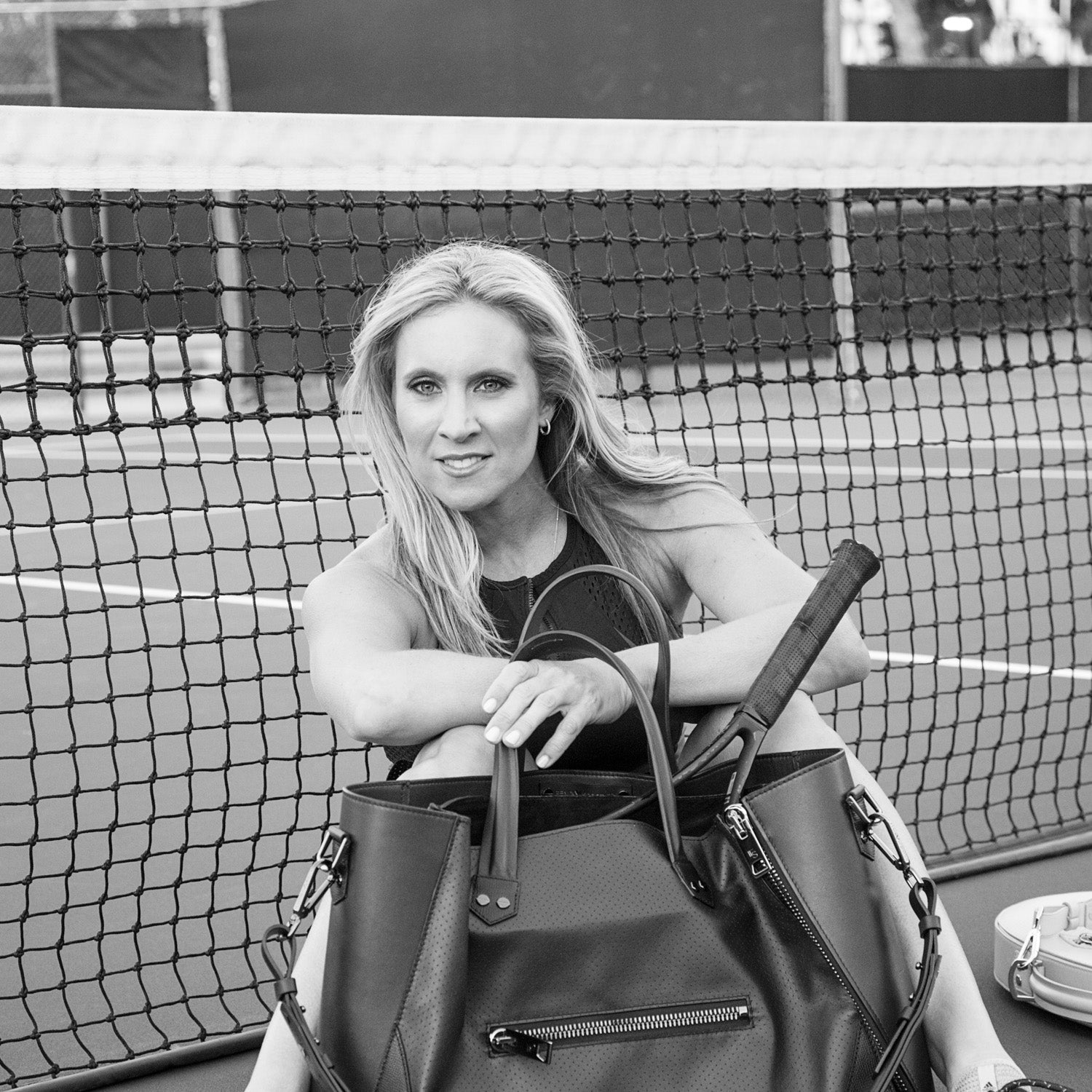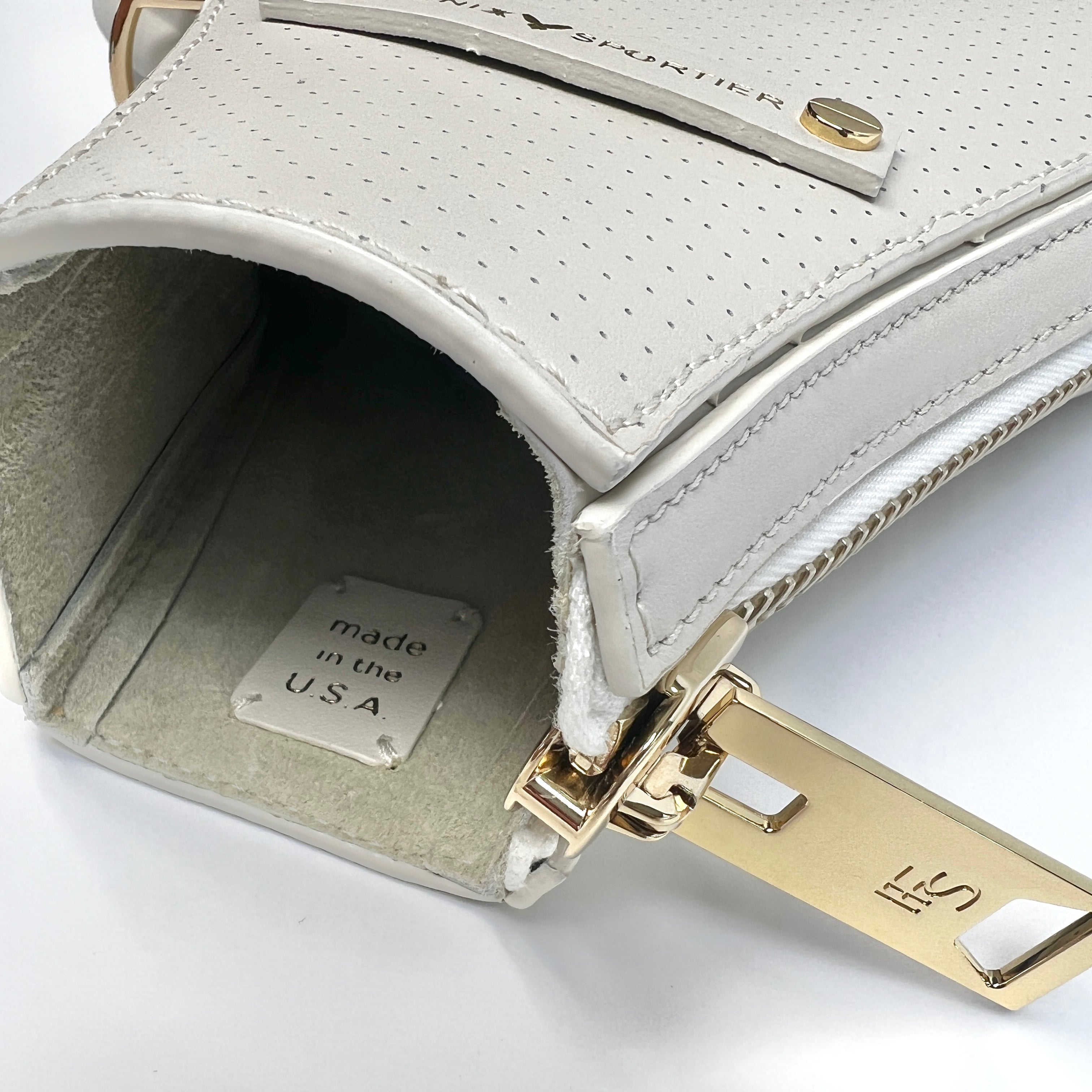 100% WOMAN-OWNED & PROUDLY MADE IN THE USA
FENIX SPORTIER was born in 2018 on the tennis courts of Manhattan Beach, Calif., by former Barbie Marketing and luxury footwear brand exec Lauren Bruksch. 
Designer & Founder Bruksch saw that there wasn't a tennis bag that stylishly went from court + sport to everyday life, so she designed a collection of luxury racquet and sports bags.
Today Fenix Sportier has grown into an elevated athleisure accessories brand, bringing the highest level of style and luxury to players and fans of all sports.
The collection is proudly handcrafted in a Los Angeles studio near the brand's headquarters and sold in luxury department stores, resorts and country clubs, and select online retailers.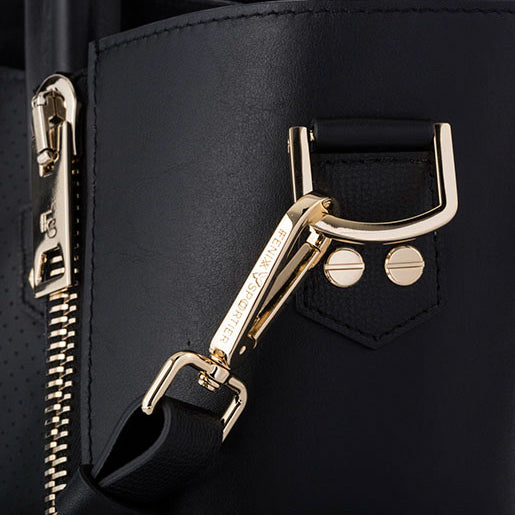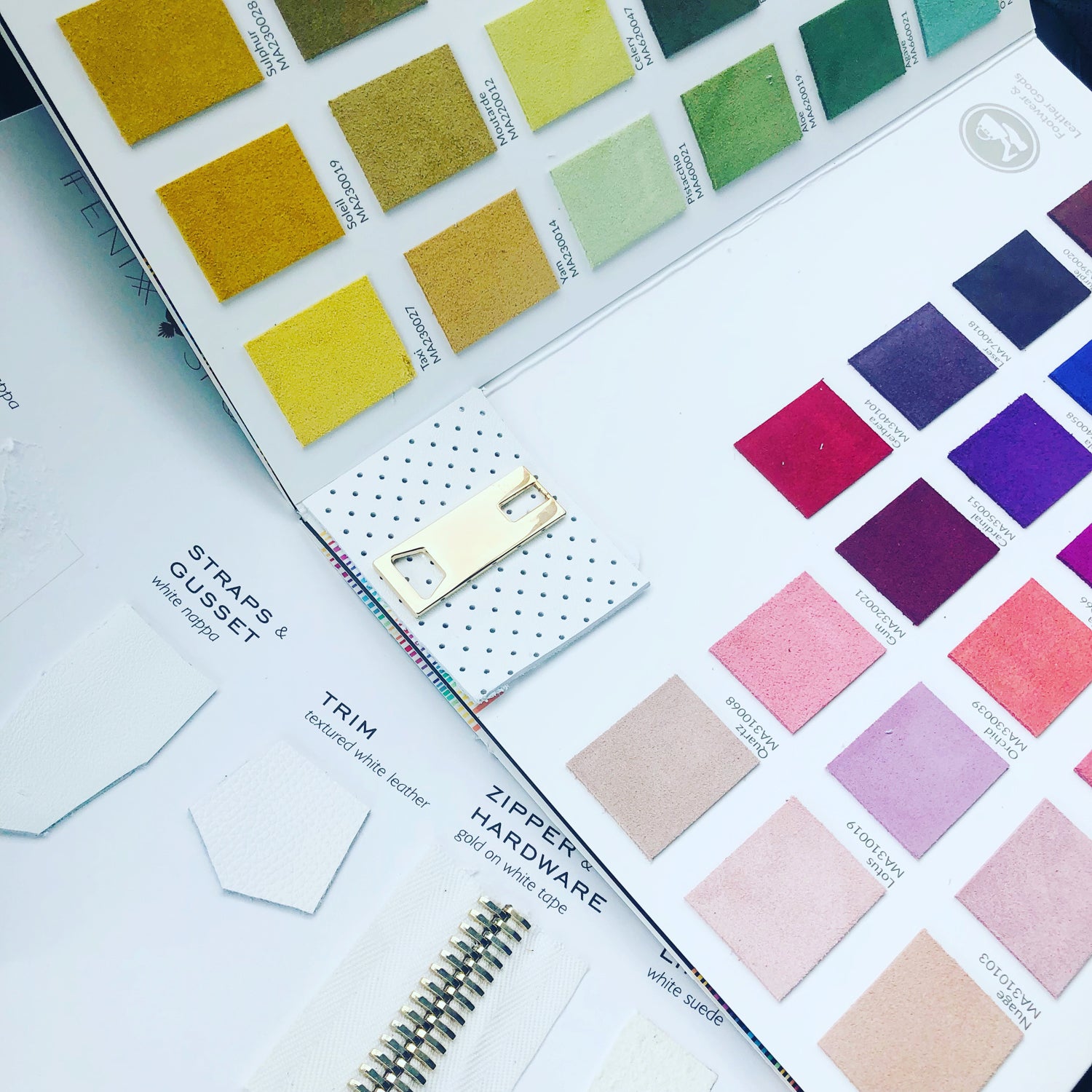 ELEVATED DESIGN & ATTENTION TO DETAIL
We live for great design + believe luxury is in all the details:
Customized, proprietary hardware crafted in a multi-generational French workshop
The finest Italian materials, including soft, double drum-dyed leathers and luxe suede linings
The world's most premier zippers made by the same Italian studio as renowned Tom Ford pieces
Our atelier was trained by Louis Vuitton Co for 10 years and handcrafts all our bags using the finest European techniques, including hand painted edges, meticulous stitching and fine finishing.
Select a purchase option to pre order this product